AhlulBayt News Agency (ABNA): The Secretary General of the AhlulBayt (a.s.) World Assembly Ayatollah Reza Ramazani after the introduction ceremony of the new director of the representative office of assembly in Iraq, met and discussed with the directors and representatives of the Iraq's Assembly in different cities and provinces of this country.
In this meeting, he considered being close to Imam Ali's (a.s.) holy shrine as a success from the Almighty God and wished well for all those involved in spreading the teachings of AhlulBayt(a.s.).
Ayatollah Ramazani asked Hojjat al-Islam Al-Ayoub to visit different provinces during his stay as the director of the representative office of the AhlulBAyt (a.s.) World Assembly in Iraq and to carry out the work with cheerfulness and empathy.
He expressed his hope that he will have a short trip to Iraq in the future to follow the affairs closely.
---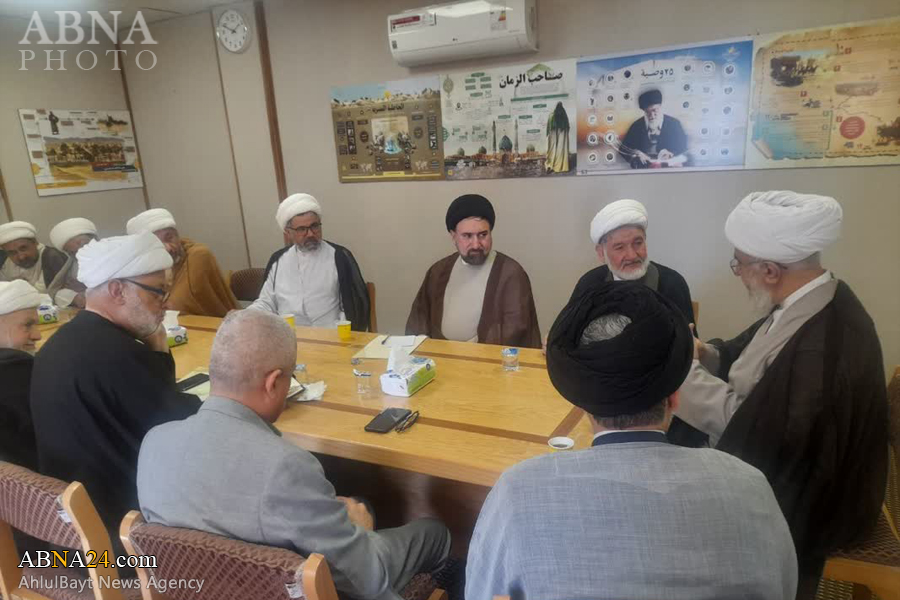 ---
..........................

End/ 257