AhlulBayt News Agency (ABNA): Tim Anderson, the Australian author, reacted to the terrorist incident in Shiraz.
"Imperial feminism: as #Washington whips up moral outrage amongst western liberals over the fake story that #MahsaAmini was beaten to death, its genocidal economic blockade brutalises all #Iranians and its #ISIS terror subcontractors slaughter a dozen civilians in #Shiraz." he tweeted.
Officials in Shiraz said 15 people martyred and 27 others wounded in the terrorist attack that took place at the city's Shah Cheragh holy shrine when the religious site was crowded.
---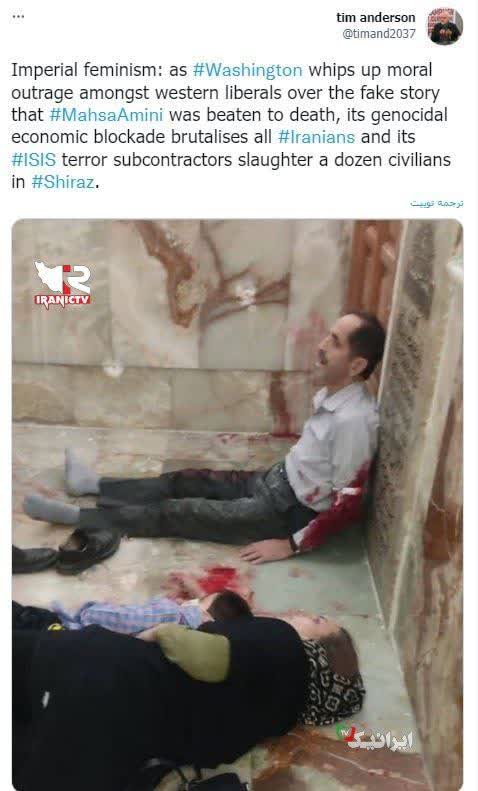 ---
........................
End/ 257